You have an audience.
You're a respected entrepreneur, business or sales professional, political figure, or business owner. Clients, customers, and constituents look up to you and follow your lead. They are your audience.
You need to reach your audience with just the right message, whether it's online or in person.
You need to inspire, teach, and lead with every presentation, social media post, conversation, speech, or interview.
You need to connect.
However, you have a million irons in the fire already and no time to figure out the best ways to reach your audience, position yourself to shine, and make the impact you dream of.
You want to communicate effectively, confidently, and with ease. You want your message to get results, but you're overwhelmed, unsure what the right approach is, and you don't know where to start.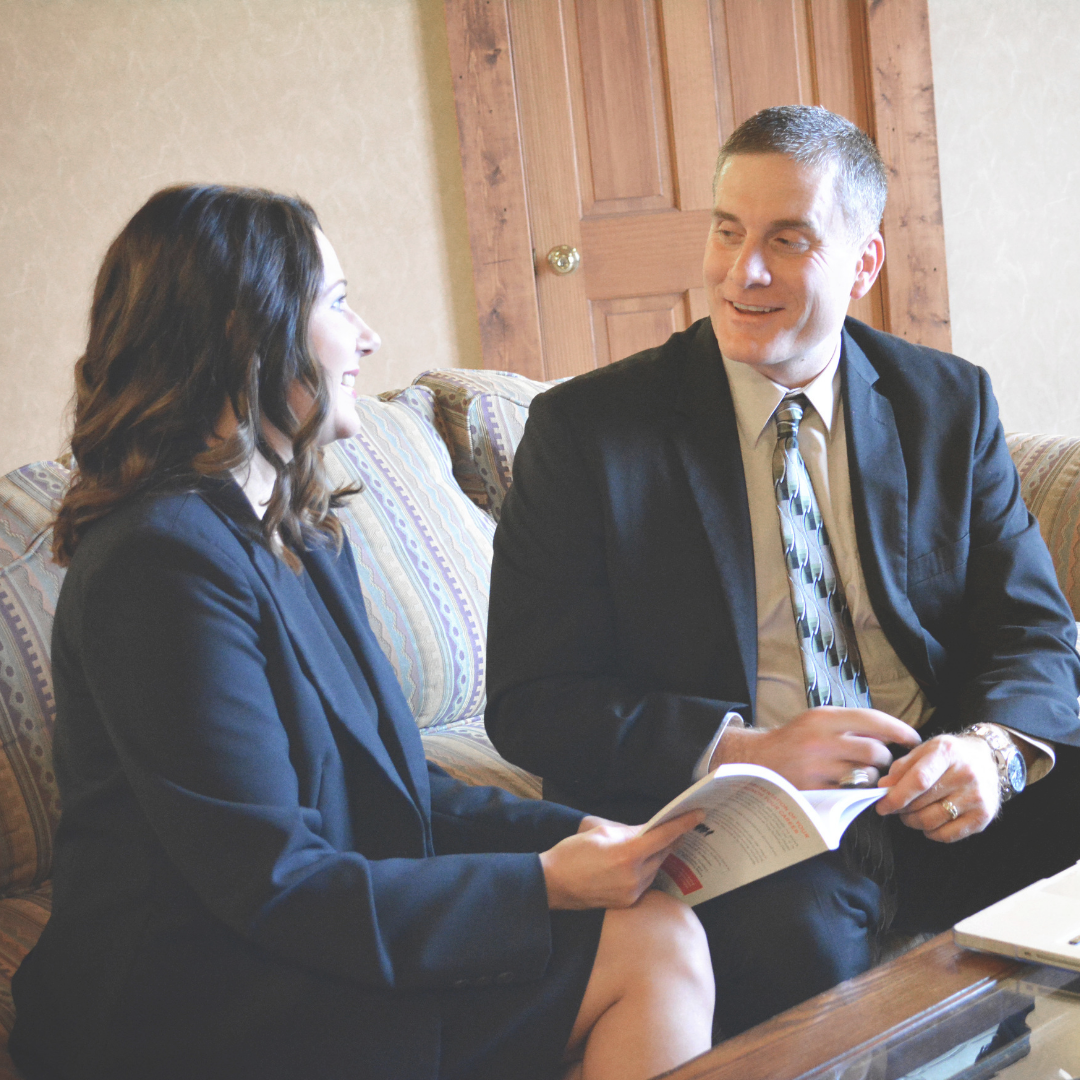 That's where we come in.
We are Ryan and Carrie Sharpe. We're Communication Consultants, Speakers, and Podcast Co-Hosts who help busy clients just like you connect confidently with their audiences to establish expertise, cultivate a following or fan base, close deals, make sales, and even win elections.
You're unique, and so is your audience. That's why we customize a comprehensive approach to ensure your message is powerful yet personal... and perfect for your audience.
Depending on your needs, the elements we focus on may include:
1
Message & Brand Refinement
What do you want to be known for? We'll help you sort through all the possibilities to craft messaging that is unique, compelling, and serves as the foundation for everything you do.
2
Format Brainstorming
The formats you use to convey your message must be right for both you and your audience, and the options are endless. Podcasting, public speaking, online formats... we'll help you choose which formats to utilize to achieve your goals.
3
Topic Targeting
If you speak about everything, you speak about nothing. We'll help you target the topics that will benefit both you and your audience most.
4
Social Media Strategizing
Important long-term relationships are cultivated online through strategic use of social media. We'll help you map out a plan with purpose.
5
Public Speaking Coaching
Whether online or in person, your speeches and presentations cannot be merely mediocre. We'll work with you every step of the way to impress, inspire, convert viewers to buyers, and grow your following with every speaking opportunity.
6
Networking & Relationship Building
Relationships are the key to sales, collaborations, referrals, and job advancement. Whether you're an introvert or an extrovert, we'll help you build relationships both in person and online that will yield long-term win-win situations.
LET'S TALK
Book a call.
Work with us to gain the confidence, skills, and strategy you need to connect with your audience every single time. Book a call to learn more... no obligation or pressure.
Listen to learn.
Listen to the Speaking with Ryan & Carrie Sharpe podcast to hear us chat about communication topics during our coffee dates. Our conversations will help you connect with others in sales, public speaking, networking, podcast interviews, your workplace, and even your home. Grab a cup, and enjoy the conversation!