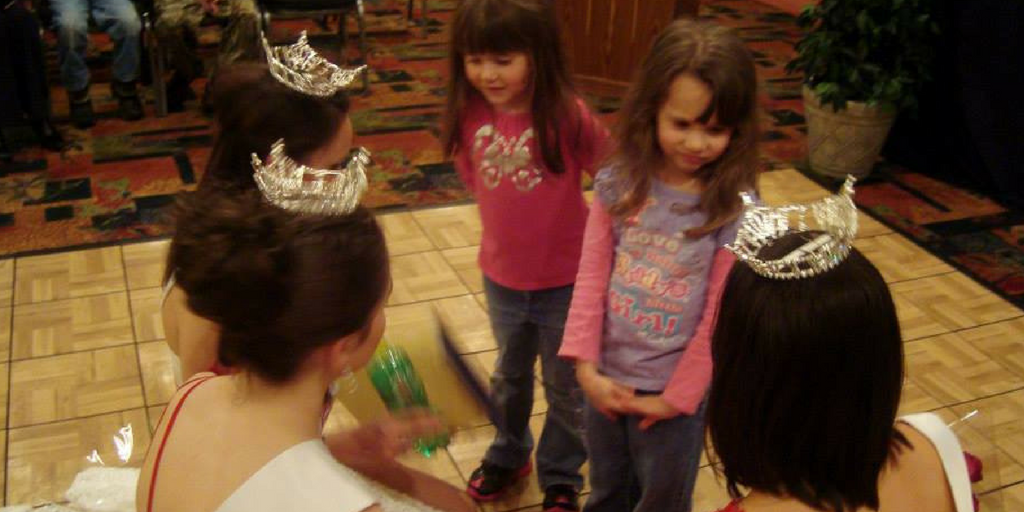 I've been involved with pageants for over twenty-five years. I've competed in them, directed them, emceed them, and judged them. I've coached hundreds of contestants in their interview skills, stage presence, and public speaking. I've learned so much from my own experiences, and I've learned even more from the experiences of those I've worked with. A lot can be learned about communication skills from a pageant queen.
Here are three essential communication skills possessed by pageant queens that we all should learn:
1. Congeniality isn't just an award.
Being awarded the title of "Miss Congeniality" isn't just a cute way of saying that someone is super nice. To win that award, a contestant has to consistently display kindness, generosity, social skills, manners, poise, and enthusiasm. She must serve others and put them ahead of herself. We should all take a lesson from Miss Congeniality. It's never good to be the office black cloud, Negative Nancy of our families, or the town crier (a.k.a. gossiper). We should put those around us at ease by being approachable, optimistic, and helpful. We should be kind and interested in others. Pageant queens excel at this important skill.

2. The ability to ace an interview is vital to lifetime success.
There is no one more prepared for job interviews later in life than a well-prepped pageant contestant. Pageant contestants are interviewed in front of a panel of judges, sometimes while standing alone in front of the room, and are grilled at length about every issue under the sun. They're asked about politics, world events, future plans, current opinions, and why they are best person for the job at hand. Successful contestants prepare by participating in dozens, even hundreds, of practice interview rounds. They're coached through mock interviews on how to handle the pressure, how to answer appropriately, and how to spotlight their individual skills and personality traits. These interview skills will serve them well throughout life when they are faced with job interviews, media interviews, and opportunities to appear on camera or in front of a crowd.

3. Life is full of impromptu questions that must be answered well.
A pageant queen must be able to think on her feet. She will be peppered with questions she hasn't been able to prepare for, both while on stage and while amongst the general public. For success in our careers, and in life in general, we must all be able to answer unexpected questions thoughtfully, intelligently, and be poised while doing so. Just this morning, I was asked 9,998 questions by my 8-year-old daughter while we drove into town. Each of those impromptu questions required a thoughtful answer on my part. Pageant queens learn to take that in stride, whether the questions are coming from family, friends, colleagues, or total strangers.
Pageant queens represent their festivals and communities well because they prepare and practice, keep a positive outlook, and serve those around them. They will go on to success in other aspects of their lives because of those skills they've acquired and developed throughout their pageant careers. We all can cultivate the communication skills that pageant queens possess, and we all should.

For communication resources and lots of fun, join our Speaking Society by clicking here!