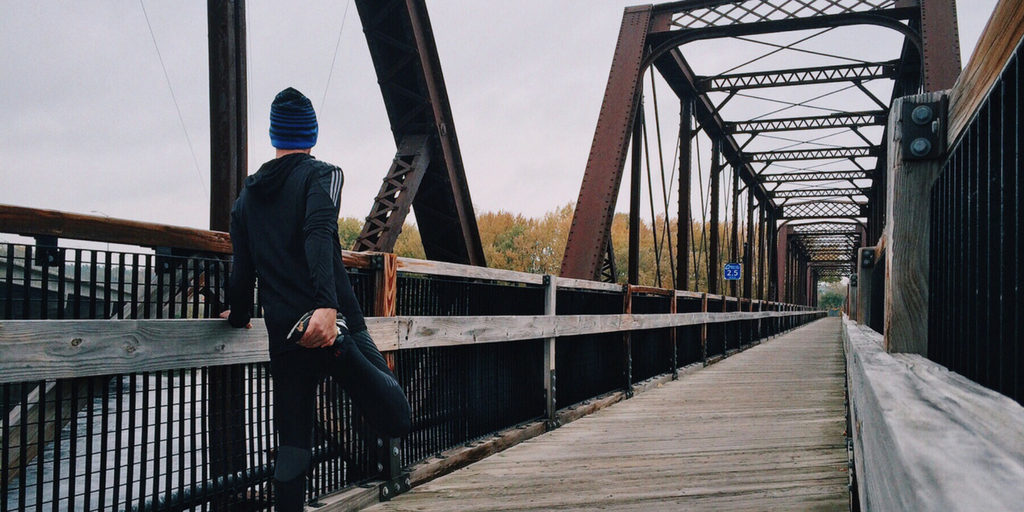 We are surrounded by people we compare ourselves to. They are on social media with their frequent perfect tropical vacations. They're at church with their high-end handbags and heels. They're beside us at the starting line. They are sitting in the bleachers cheering on their child athlete. They're in Facebook groups. They're at work. They're at the grocery store. 
The problem is that we only see one sliver of their lives. We catch a glimpse. We see the carefully constructed representation of reality. We see the perfection.
We don't, however, always see the struggles, the challenges, and the failures. We don't see the profit statement. We don't see the hard work. We don't see the years of hard-won experiences and trials.
So why do we compare?
Friend, your only competitor is you.
Put the blinders on when it comes to others. They are a distraction that will hold you back from achieving your goals and dreams. Believe enough in yourself to look only at yourself.
Even if someone else has your same job title, he is not you. He can't do the job the same way you can. He doesn't have exactly the same background, experiences, and strengths. So don't doubt yourself.
Complement each other, rather than compete with each other.
Fill in each other's gaps, and utilize each other's strengths. Make referrals to others who do what you cannot. Hone your own skills.
This is your race to run, and you are your only competition.
Get support and encouragement from others in our Speaking Society! Click here to join.