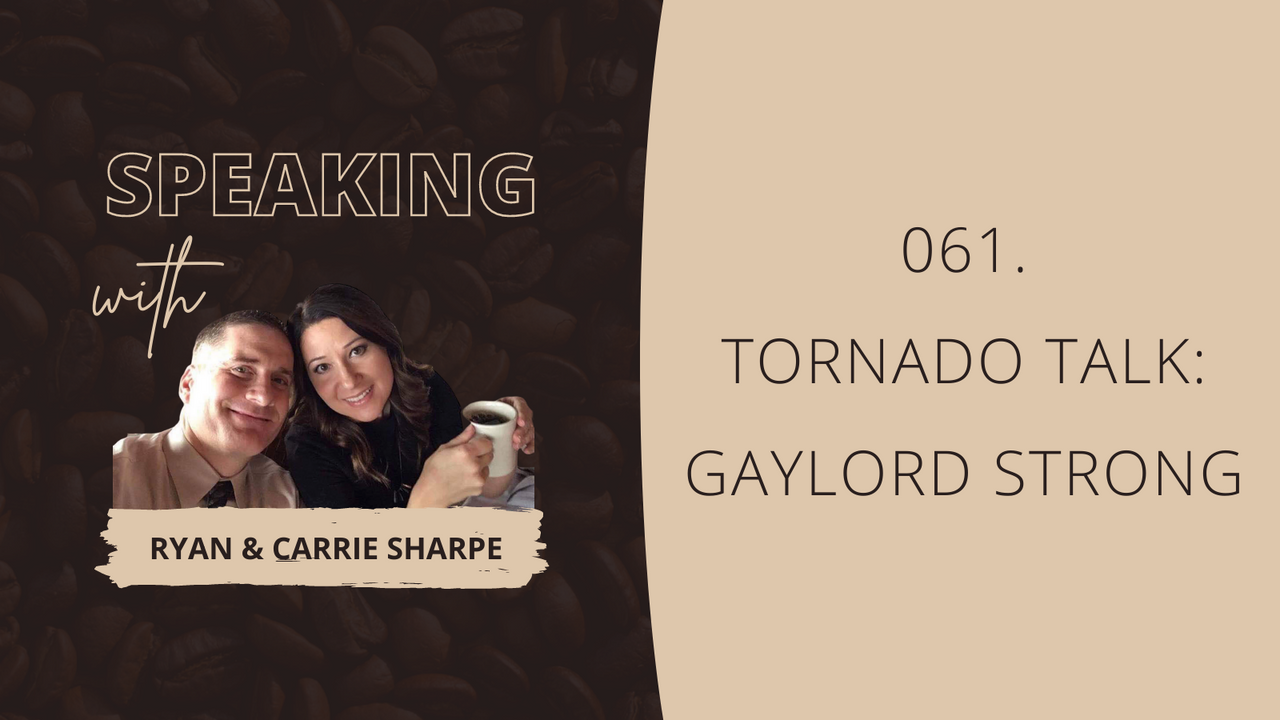 In this conversation, we discuss the EF-3 tornado that recently rocked our small Gaylord community and how that brought about the best in communication. We are #GaylordStrong.
For exclusive extras, LIVE chats with Ryan & Carrie, and communication resources you won't find anywhere else, click here to join the Speaking Society! Your first month of membership is free!
Click here to connect with us on Facebook.