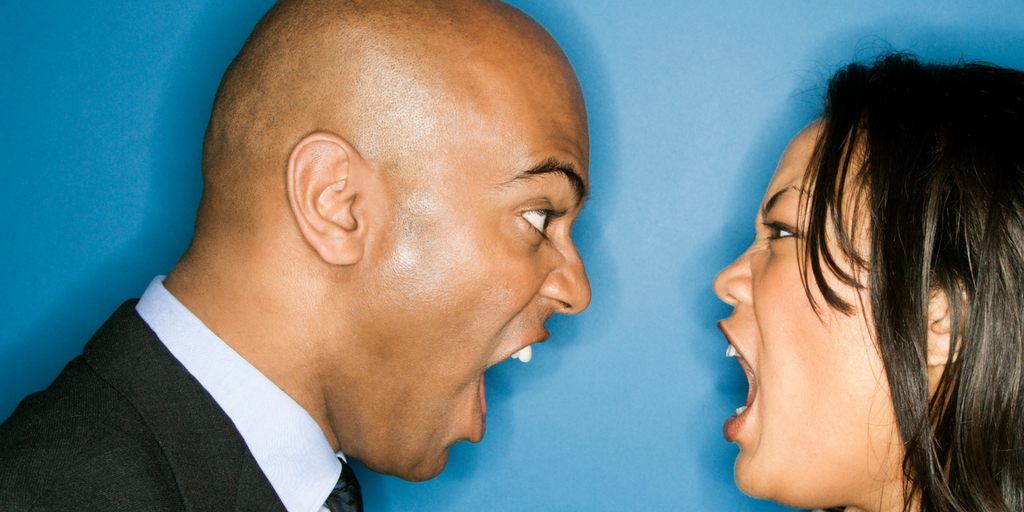 Conflict happens. It's inevitable. It will happen between you and a spouse, friend, family member, or colleague. When conflict arises, it can make or break the relationship depending on how it's handled by both parties. To resolve the conflict without killing anyone, follow these five steps:
Listen carefully. Stop talking, and truly hear what the other person is saying. Don't filter their statements through your own preconceived ideas. Simply listen. Lean forward, use good eye contact, and don't interrupt. Give the other person a chance to get everything off of his or her chest.
Avoid judging. The other person will feel comfortable being honest with you if they feel like you are not judging them. If they feel judged, they'll walk on eggshells with you and not tell you the whole story. They'll remain guarded. If you want the other person to feel comfortable sharing their heart with you, don't judge. Simply try to understand their point of view.
Ask questions. My Business Law professor in college always told us, "Do not assume anything." It was great advice then, and it's great advice now. Assumptions lead to misunderstandings. Instead, ask questions. Seek to understand. Get clarification.
Work together. You're a team, so act like one. You are not on opposing sides. Focus on your common goals in your relationship, and work together to find a way through the conflict at hand. Remind yourselves that there doesn't have to be a winner or loser. In conflict, you either win together or you both lose.
Agree to disagree. It's okay if you don't ever reach total agreement. Honestly, that would be boring anyway. Disagreement doesn't have to signal the demise of a relationship. Disagreement doesn't necessarily mean your relationship is doomed or that you've failed. It just means you and the other person involved are different. Different is good, as long as you respect the differences.
Conflict happens. Whether it's big or small, it can be resolved in a peaceful manner and doesn't have to end in a knock-down-drag-out. Follow the five steps outlined above, and practice them often. Soon, resolving conflict will be a skill you easily implement. Your relationships will be stronger because of it.