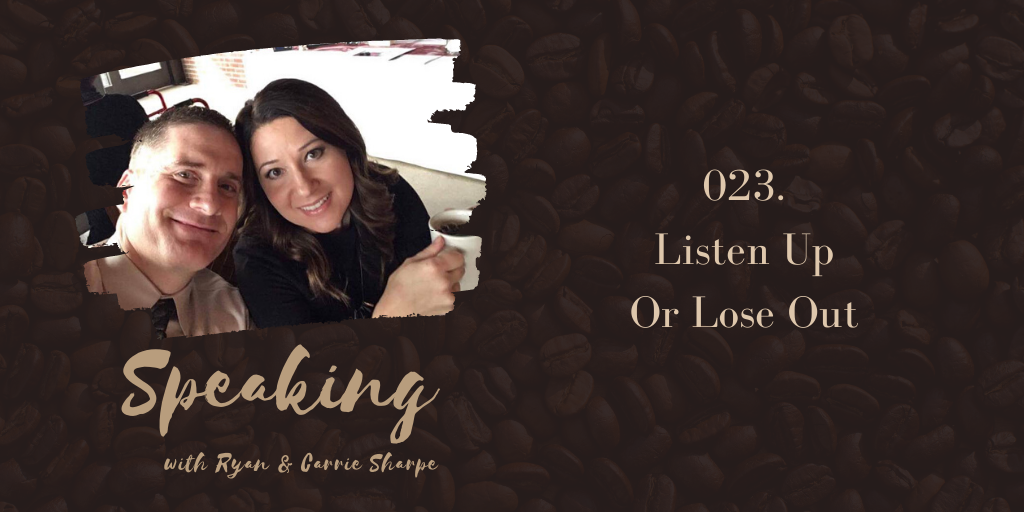 In this conversation, we discuss the active listening skills used by Carrie's cousin, Richard, to determine an activity our son, Maverick, would love. Listening skills are vital in every aspect of life, and here you'll learn how to hone yours.
For exclusive extras, LIVE chats with Ryan and Carrie, and communication resources you won't find anywhere else, click here to join the Speaking Society!
Click here to connect with us on Facebook.