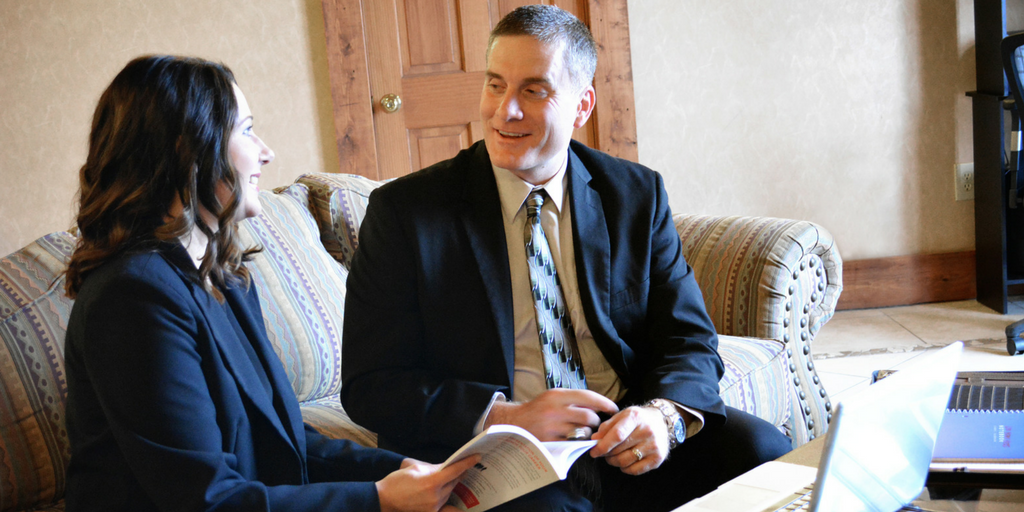 Can I be real with you?
Like, very real?
Our twin daughters will turn 9 next month (how did THAT happen??!). So that means it was almost nine years ago that Ryan and I began looking at ways to bring our speaking and communication business online instead of traveling so much for speaking engagements.
In those nine years, we've both learned a lot. 
I've learned there are more online businesses than I can count at any given time, but there aren't nearly as many that last long-term. Most business owners tend to treat their business like a hobby, and then it falls away when the owner loses interest or doesn't achieve overnight success.
I've learned that following everyone else's miraculous "5 steps to 7-figures" nets you about 7-cents. If that. Because it's their plan, which probably has very little to do with your business, your audience, your personality, your motivation, and your dreams. Can you learn from them? Sure. But you can't become a carbon copy. It just doesn't work that way.
I've learned you have to consistently show up. And consistently plan. And consistently build relationships. And consistently work hard. And consistently learn more. Sensing a theme? (Hint: be consistent).
I've learned that people like to be treated with respect. They will not hire you or buy from you if you spam them, use them, or try sleazy sales tactics on them. For whatever reason, people don't like being treated like doormats. They don't like feeling used.
Imagine that.
But most of all, I've learned that in order to be successful you have to be authentic. You have to build real long-lasting relationships. You have to do things in a way that feels right to you and that honors your customers and clients. You can't shortcut this with someone else's 5-step plan for 7 figures. You can't disappear from social media for weeks on end when you get bored or frustrated. You can't fly by the seat of your pants. You can't post something on social media today and wake up to 3.2 million dollars in your bank account tomorrow.
Success doesn't happen that way.
What I've found is that success is very personal. 
It comes from personal relationships you cultivate over time. It comes from hundreds of virtual coffee chats, networking opportunities, collaborations, partnerships, and confidence in what you have to offer.
It comes from serving people, helping people, and building people up. 
It comes from consistently showing up to encourage others, answer their questions, and help them move forward.
Successful businesses are built one comment on social media at a time. One Facebook Live at a time. One coffee chat at a time. One laugh at a time. One act of thoughtfulness at a time.
All of it done your way, with your own personality and uniqueness shining through in the relationships you build.
So let's get back to basics. Building that kind of communication foundation will support your business for years to come. Your way. In a way that is right for you. 
Ready to learn more about communication? Click here to join our Speaking Society!