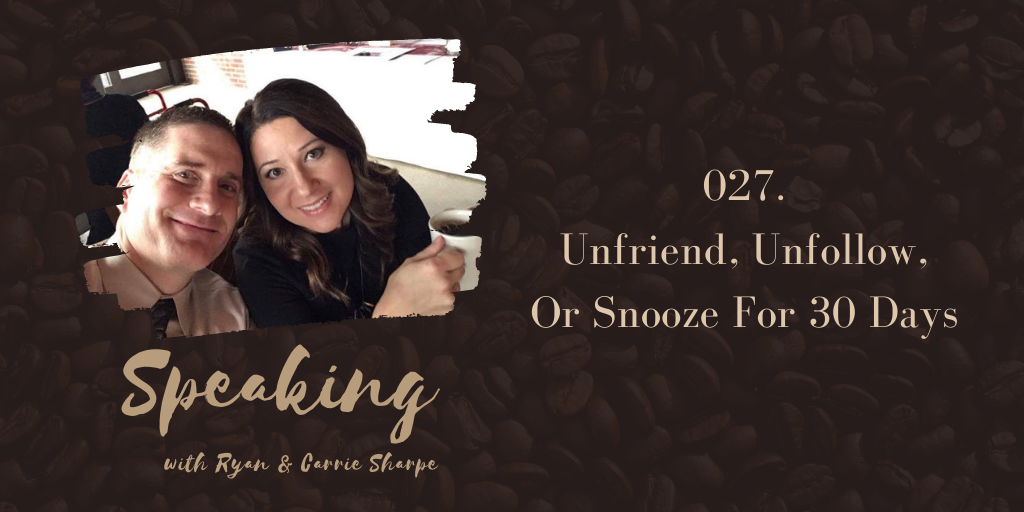 This conversation kicks off our 2020 election season series. We share our favorite options for handling politics on social media to help you maintain your sanity and keep your friends during election season.
For exclusive extras, LIVE chats with Ryan and Carrie, and communication resources you won't find anywhere else, click here to join the Speaking Society!
Click here to connect with us on Facebook.