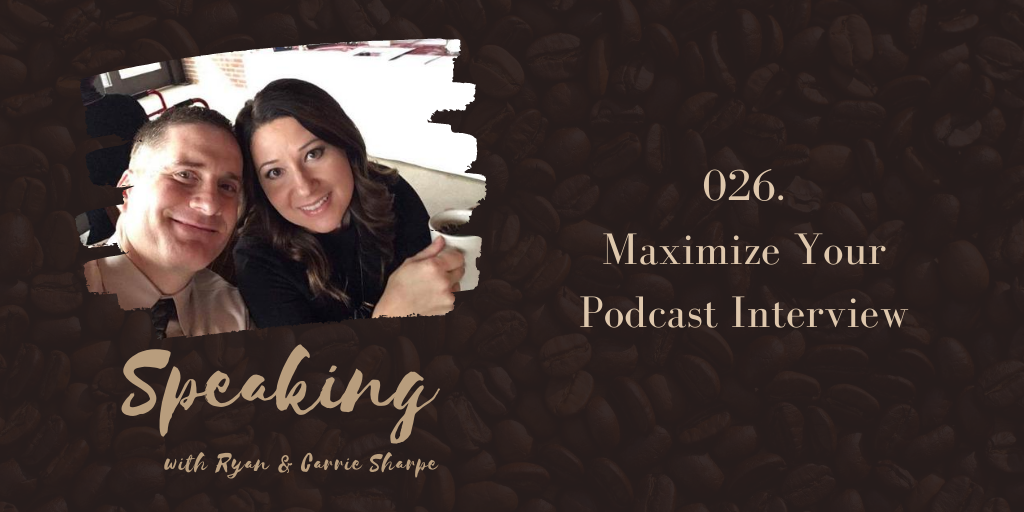 In this conversation, we explain how to get extraordinary results from your podcast interviews. You're putting in the time to be interviewed on podcasts, so tune in to hear how to get the most mileage from your episodes!
For exclusive extras, LIVE chats with Ryan and Carrie, and communication resources you won't find anywhere else, click here to join the Speaking Society!
Click here to connect with us on Facebook.
During this conversation, Carrie talked about Angie Trueblood. As a podcast visibility expert and host of the Go Pitch Yourself podcast, Angie Trueblood knows that the only 'perfect pitch' is the one that leads with value and focuses on building a genuine connection. Whether she is teaching entrepreneurs how to pitch themselves or working behind the scenes to secure opportunities for others, Angie leverages her super-connector powers to grow businesses and build long-lasting relationships. Connect with Angie at www.AngieTrueblood.com.
We also mentioned Ian Murphy, owner of The Iron Pig Smokehouse in Gaylord, Michigan.
Podcasts we mentioned:
Weird Wacky Wonderful Stories podcast
Blastropodcast
Unnamed Automotive Podcast
Another Prank Call Show
Hysterical History