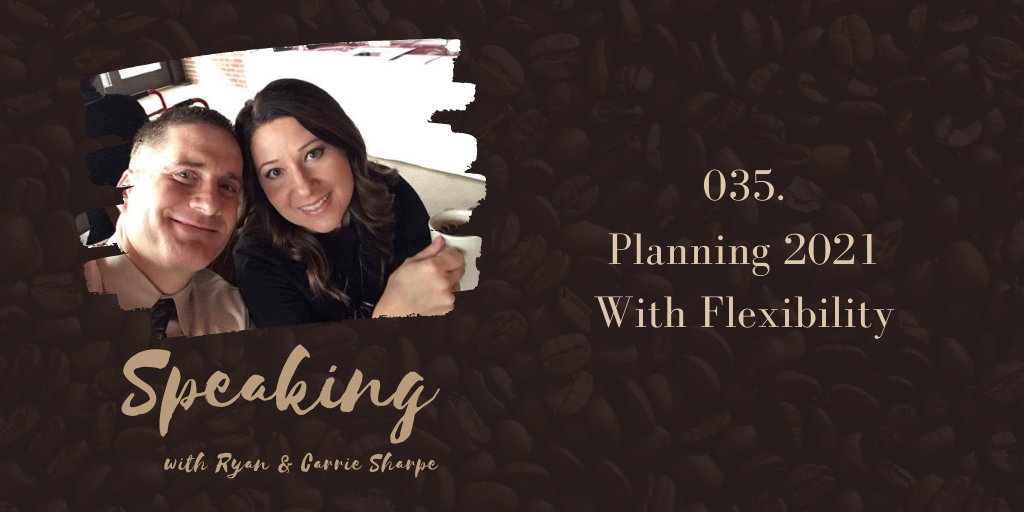 In this conversation, we roll up our sleeves and jump into planning 2021. As we eagerly slam the door on 2020, it's vital that we lay the foundation for a successful new year. Listen in to discover how to plan with the necessary flexibility for a triumphant 2021.
For exclusive extras, LIVE chats with Ryan and Carrie, and communication resources you won't find anywhere else, click here to join the Speaking Society!
Click here to connect with us on Facebook.