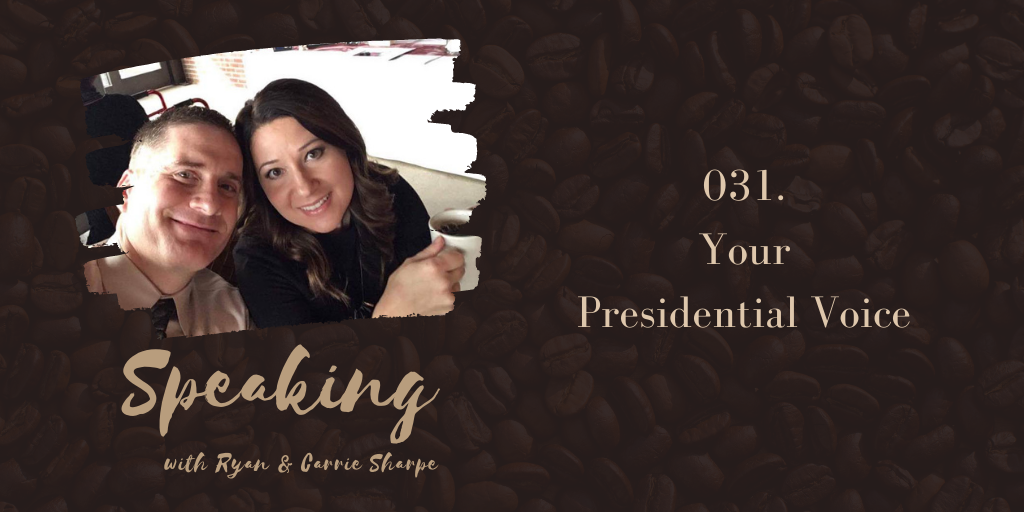 In this conversation, we discuss how to develop your presidential voice as a public speaker. You'll hear how to curate the individual style and confidence that defines your presidential voice.
For exclusive extras, LIVE chats with Ryan and Carrie, and communication resources you won't find anywhere else, click here to join the Speaking Society!
Click here to connect with us on Facebook.