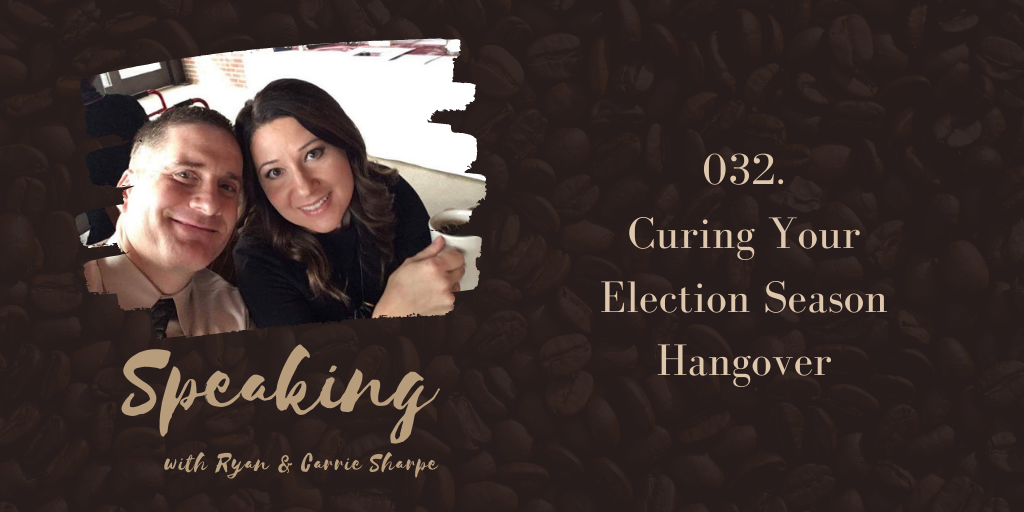 In this conversation, we reflect on the 2020 election season and mull over ways to cure our election season hangover. Election season can be grueling for everyone, so listen in as we talk about ways to move on, find peace, and communicate without killing anyone.
For exclusive extras, LIVE chats with Ryan and Carrie, and communication resources you won't find anywhere else, click here to join the Speaking Society!
Click here to connect with us on Facebook.