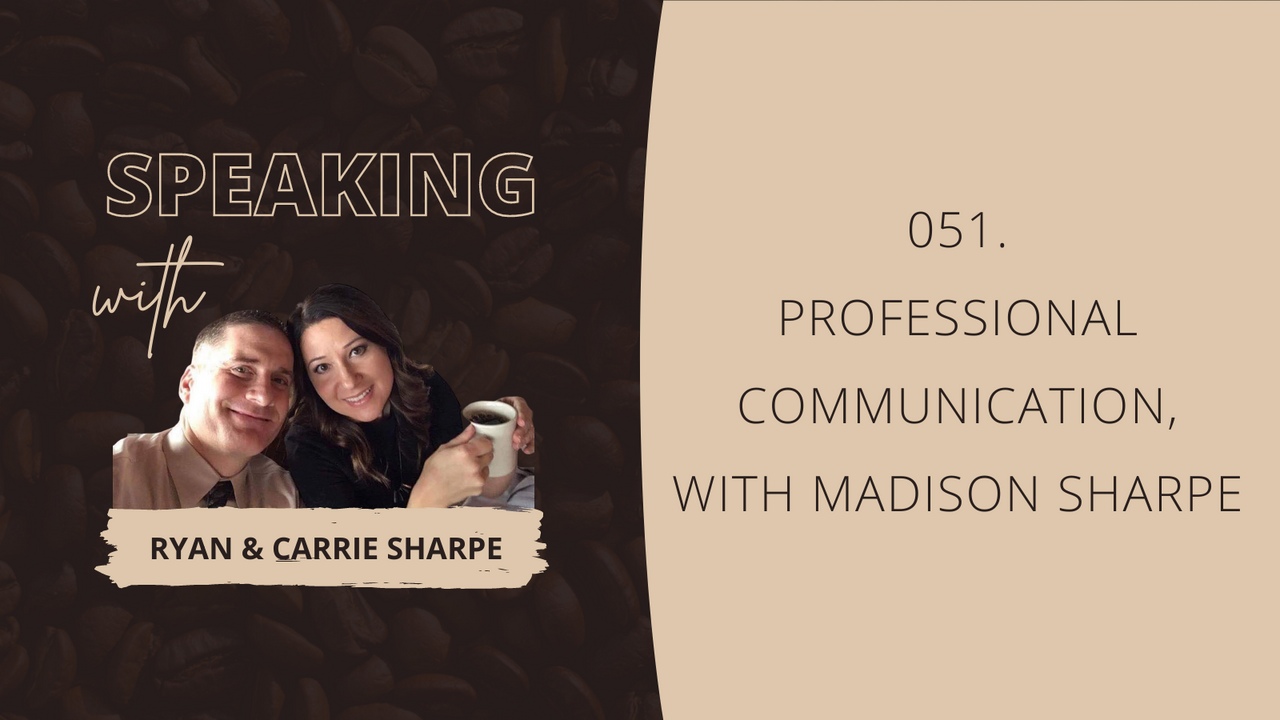 In this conversation, Madison Sharpe explains why effective communication skills are vital to success in a professional setting. Madison is our eldest daughter, so we take full credit for the tremendous insight she shares in this discussion (haha).
Madison Sharpe is a recent graduate of the Great Lakes Culinary Institute and was accepted into the prestigious Disney Culinary Program. Madison spent last year working and living on Mackinac Island, Michigan, where she was the garde manger lead for Chianti, a fine dining restaurant at Mission Point Resort. Madison is currently working as the lead pastry cook at Congress Hall in Cape May, New Jersey. 
Connect with Madison:
LinkedIn: https://www.linkedin.com/in/madison-sharpe
Instagram: https://www.instagram.com/chefmadisonsharpe
For exclusive extras, LIVE chats with Ryan and Carrie, and communication resources you won't find anywhere else, click here to join the Speaking Society!
Click here to connect with us on Facebook.