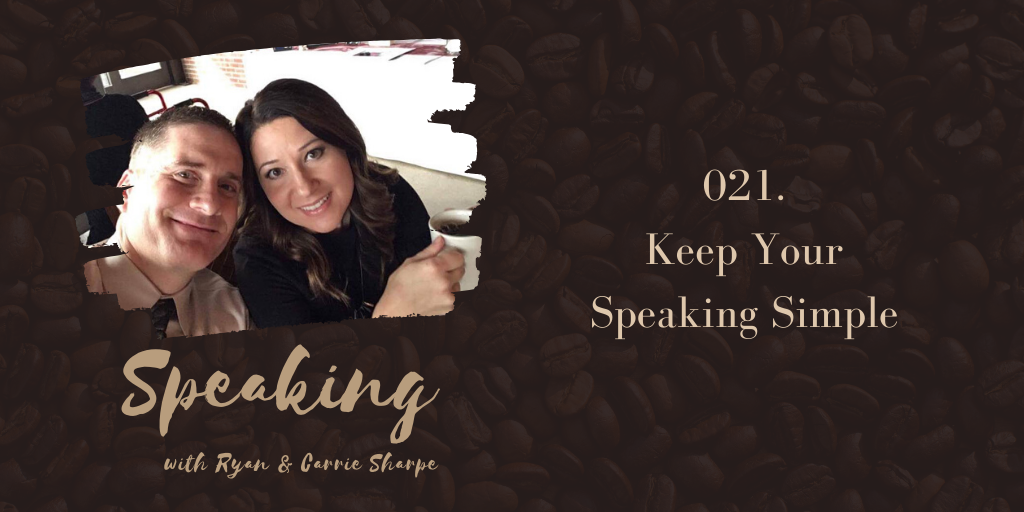 In this conversation, we discuss a presentation gone wrong. One of Carrie's clients gave permission for us to reference their speech as we chat about how to keep speeches simple. We share how to determine a takeaway that keeps a presentation on track.
For exclusive extras, LIVE chats with Ryan and Carrie, and communication resources you won't find anywhere else, click here to join the Speaking Society!
Click here to connect with us on Facebook.