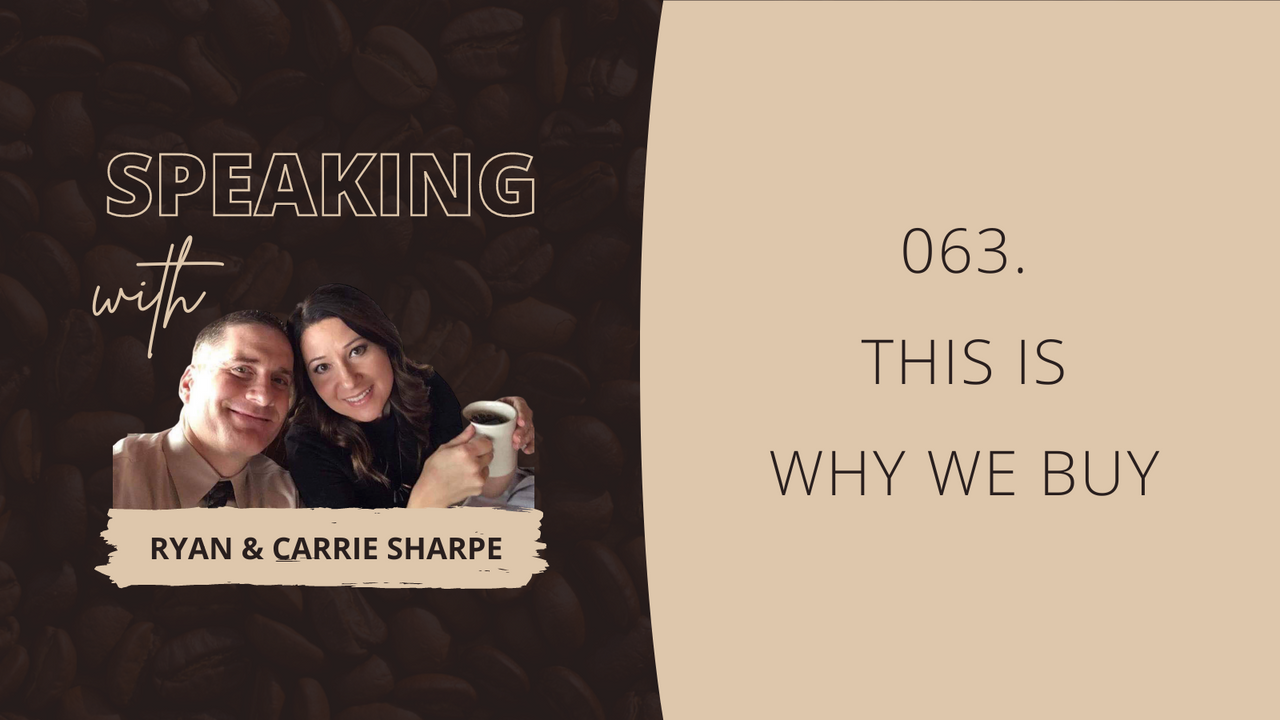 In this conversation, we're walking you through what compels a person to make a purchase. Ryan recently helped our daughter buy a car, so he shares exactly why he chose the salesperson and car he did. Listen in to learn what to do if you want to make more sales!
For exclusive extras, LIVE chats with Ryan & Carrie, and communication resources you won't find anywhere else, click here to join the Speaking Society! Your first month of membership is free!
Click here to connect with us on Facebook.